Glass & Window Cleaner – Dual Blend
A unique glass and window cleaner not formulated with phosphates, nonylphenol ethoxylate surfactants, fragrance, silicates, chelating agents or caustics. Readily biodegradable with no VOC's. Ideal for all types of glass, windows, mirrors and Plexiglas. Highly concentrated for added cost savings and environmental source reduction.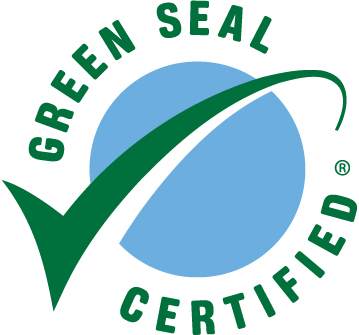 This product meets Green Seal™ Standard GS-37 based on effective performance, concentrated volume, minimized/recycled packaging and protective limits on: VOCs and human & environmental toxicity. Acute toxicity met requirements at the as-used dilution, as specified for closed dilution systems. GreenSeal.org.
Code: 5071
Packaging: 4 X 80 Oz./Case